The key to success in any product development is not only the technology but also the people involved. Your product development's success will depend on the team of professionals who work together to achieve the product owner's common goal.
Each individual plays a different role in terms of planning, designing, developing, testing, and pushing out the product to end customers. In Agile Development, the atmosphere of collaboration, creativity, and working together is all highly dependable on team members.
---
In our product development environment, we deal with different teams and individuals who are from different backgrounds. Each has its own unique set of skills that directly and indirectly helps our company to meet our clients' expectations.
Our people enjoy working for us. They are more passionate about what they do. They are eager to learn new things, and we often train people to make them experts in their field. This probably is why our product development phase seems to be more effective.
We often have meetings within the different teams to identify gaps, share knowledge, and build skills to benefit our team.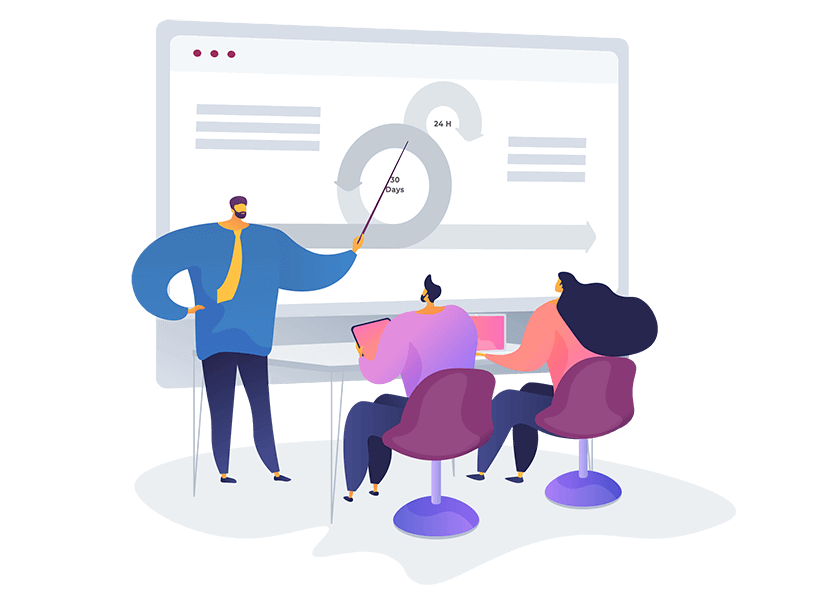 Departments we have in Span Technology Services
Human Resource
Business Analyst
Web Development
Mobile App Development (Android / iOS)
Database Administrator
Graphics & Web Designer
Technical Writers
Quality Assurance
Product Security Testing
Digital Marketing
Digital Compliance
Product Support
Network Engineering
Accounting Specialist
Want to be a part of our team? Know about the current job openings by
visiting our careers page.
---
Benefits that we offer to our people
To make employees' work-life easier and the commute to work convenient, we provide the following benefits to our employees.
Cab service for pick up and drops
Sick and Paid
Leave Policies
Group Health and
Accident Insurance
Access to various Skill
Set Development Programs
access to Games like Carrom,
Table tennis, chess, etc
A snapshot of people who lead the product development at SPAN...
Here is the top hierarchy from Span Technology Services
NAGA PALANISAMY
CHAIRMAN AND CEO
A gold medalist from ​CIT, Coimbatore, he also holds a postgraduate degree from the Indian Institute of Science, Bangalore. Besides, he is a Project Management Professional and a Certified Scrum Master. With over 22 years of experience as a technocrat and a serial entrepreneur in the IT industry, he is the CEO of SPAN Technology Services Private Limited.
He is Co-Founder and Chief Technology Officer (CTO) of SecondBrick Ventures, a collection of successful investors and business leaders whose passion is helping entrepreneurs realize and execute their ideas.
He is also Co-Founder and CTO of Carolina Tech Angels, USA. ​Earlier, he founded many IT companies and worked for major companies such as TCS, IBM, KPMG​,​ BearingPoint​, and H & R Block USA.
His passions are Software Development Methodologies, tech start-ups, and mentoring the next generation.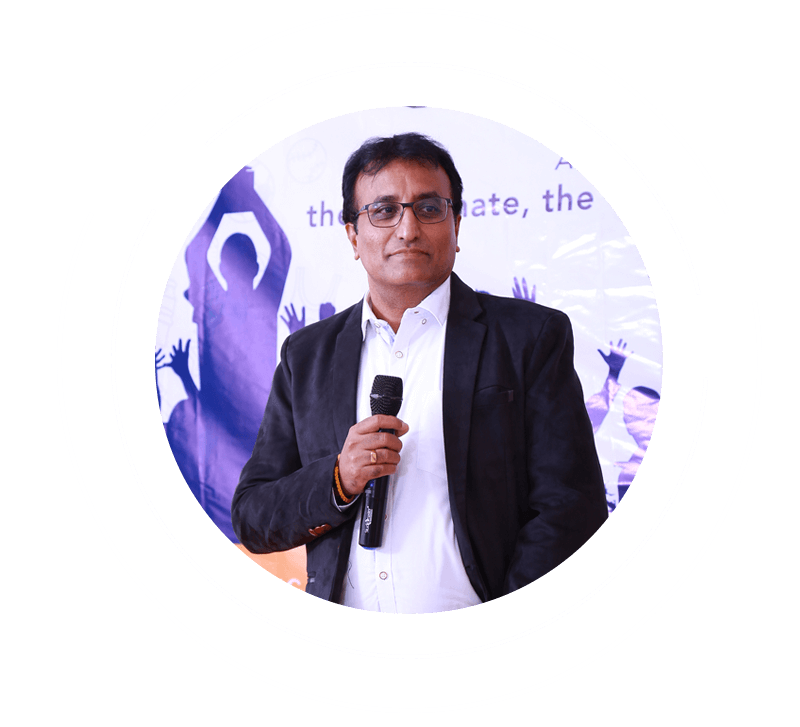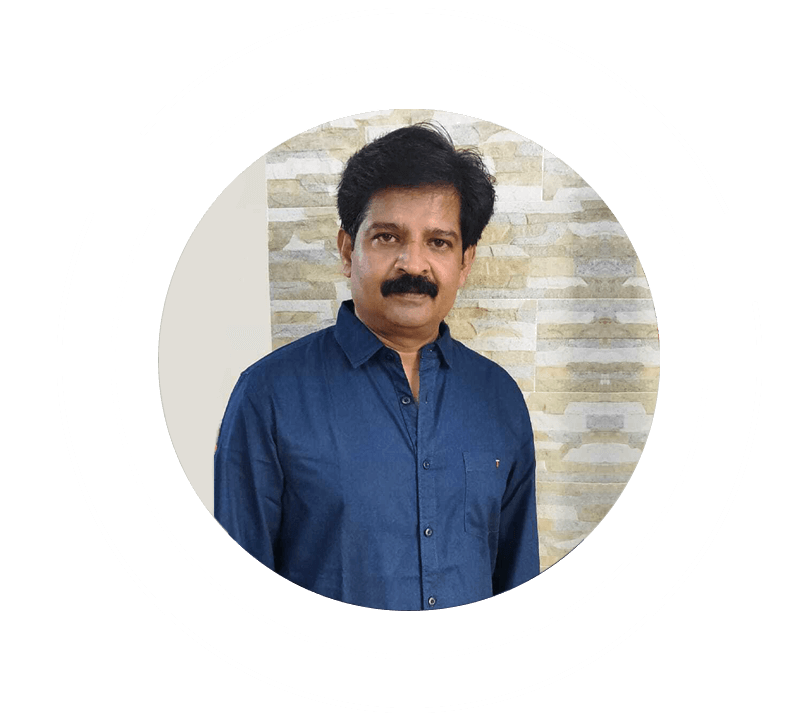 SANJEEV THAZHATHAVEETIL
MANAGING DIRECTOR
With a post-graduate in Engineering, he started his career in Mainframe Programming at Tata Consulting Services and the early years of Web Development with KPMG and BearingPoint. With two decades of experience in project management, financial management, tax, and transportation, he has been with SPAN for more than a decade, associated with all the products apart from managing finance and accounts.
Beginning his day at 4.00 am running with a group of avid runners (Velachery Dreamers), his work at SPAN keeps him engaged all day. On weekends, he inspires kids in his community on physical fitness, plays soccer with youngsters, and spends his leisure time watching TV and catching some sleep.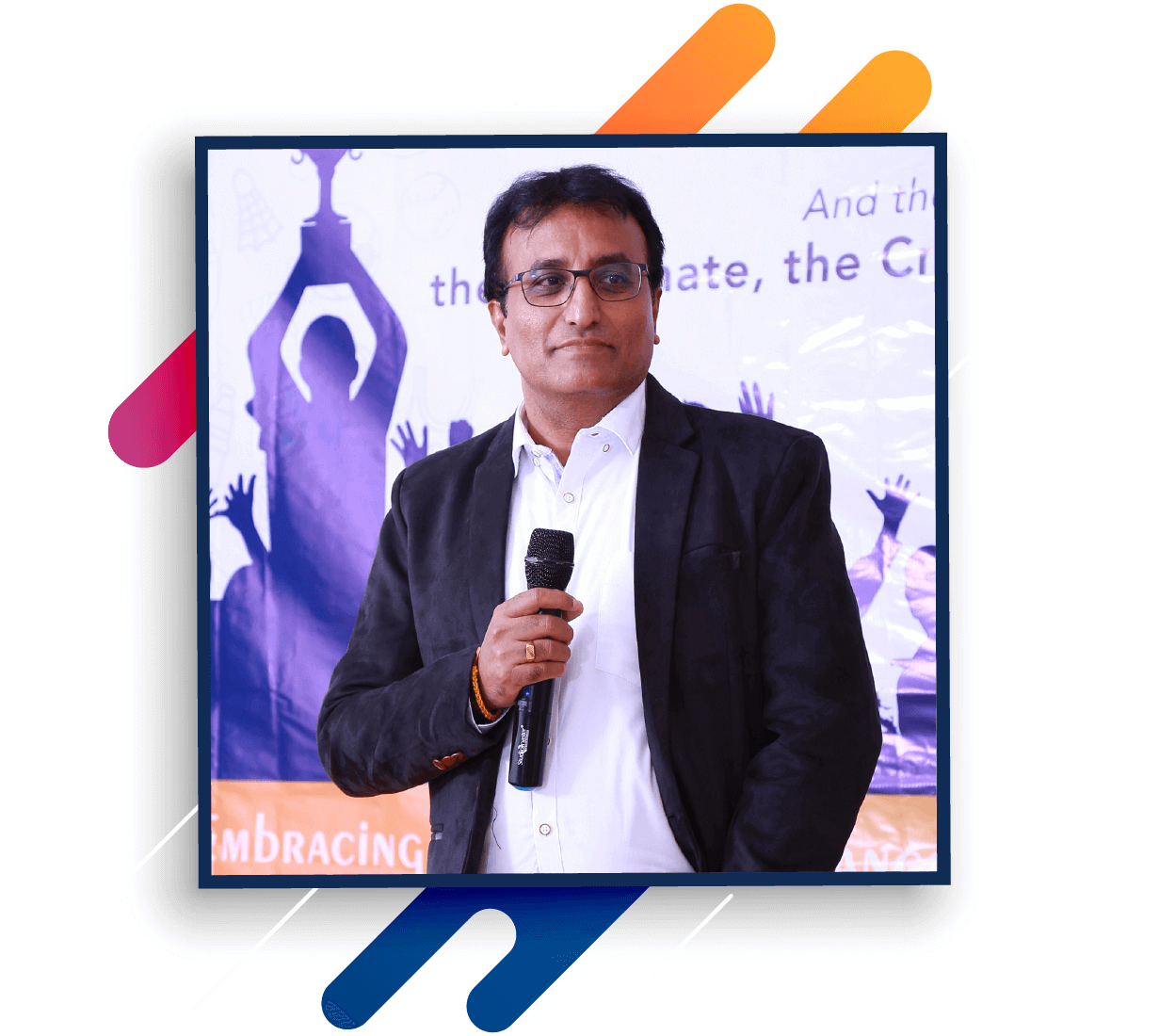 NAGA PALANISAMY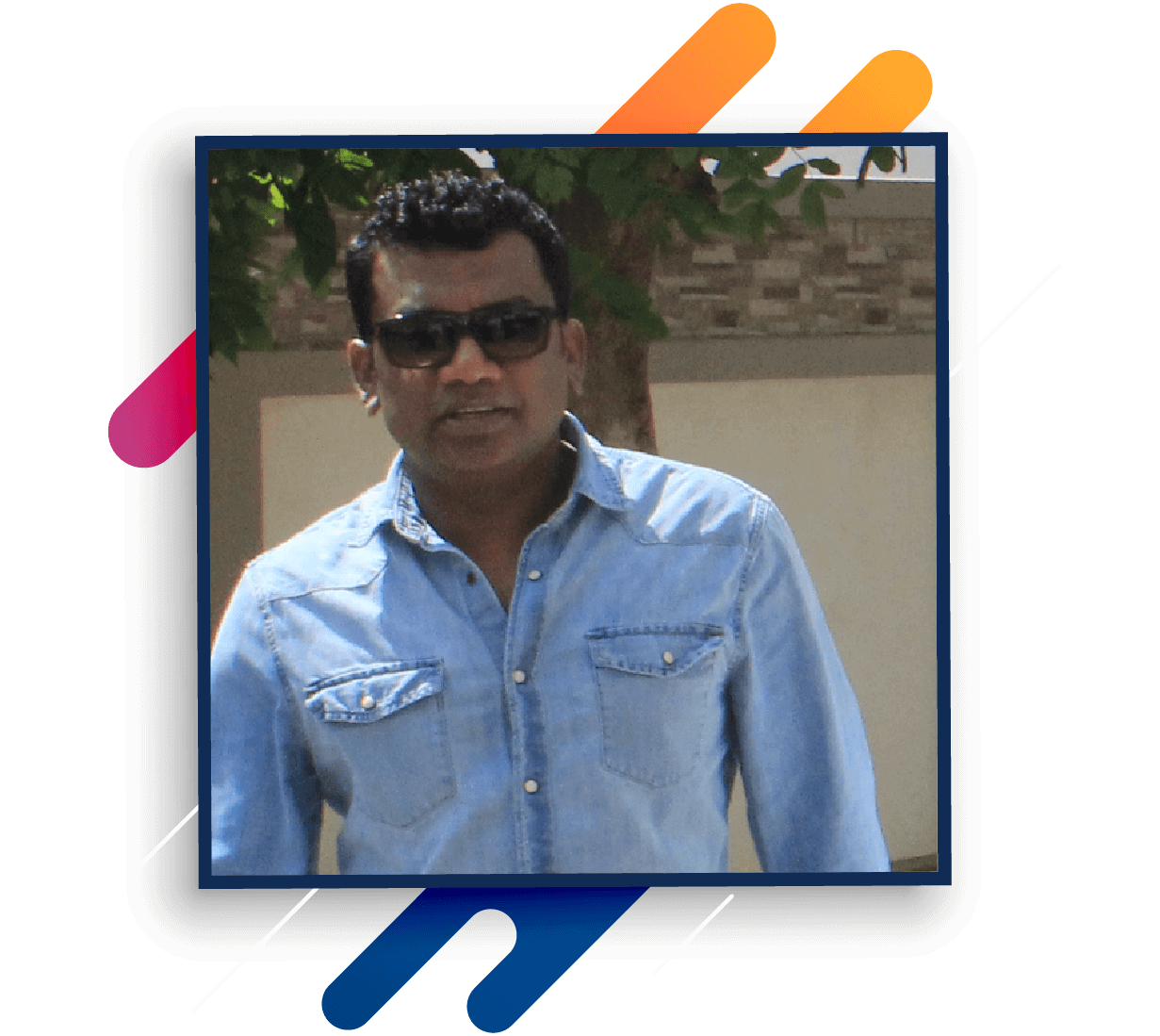 AGIE SUNDARAM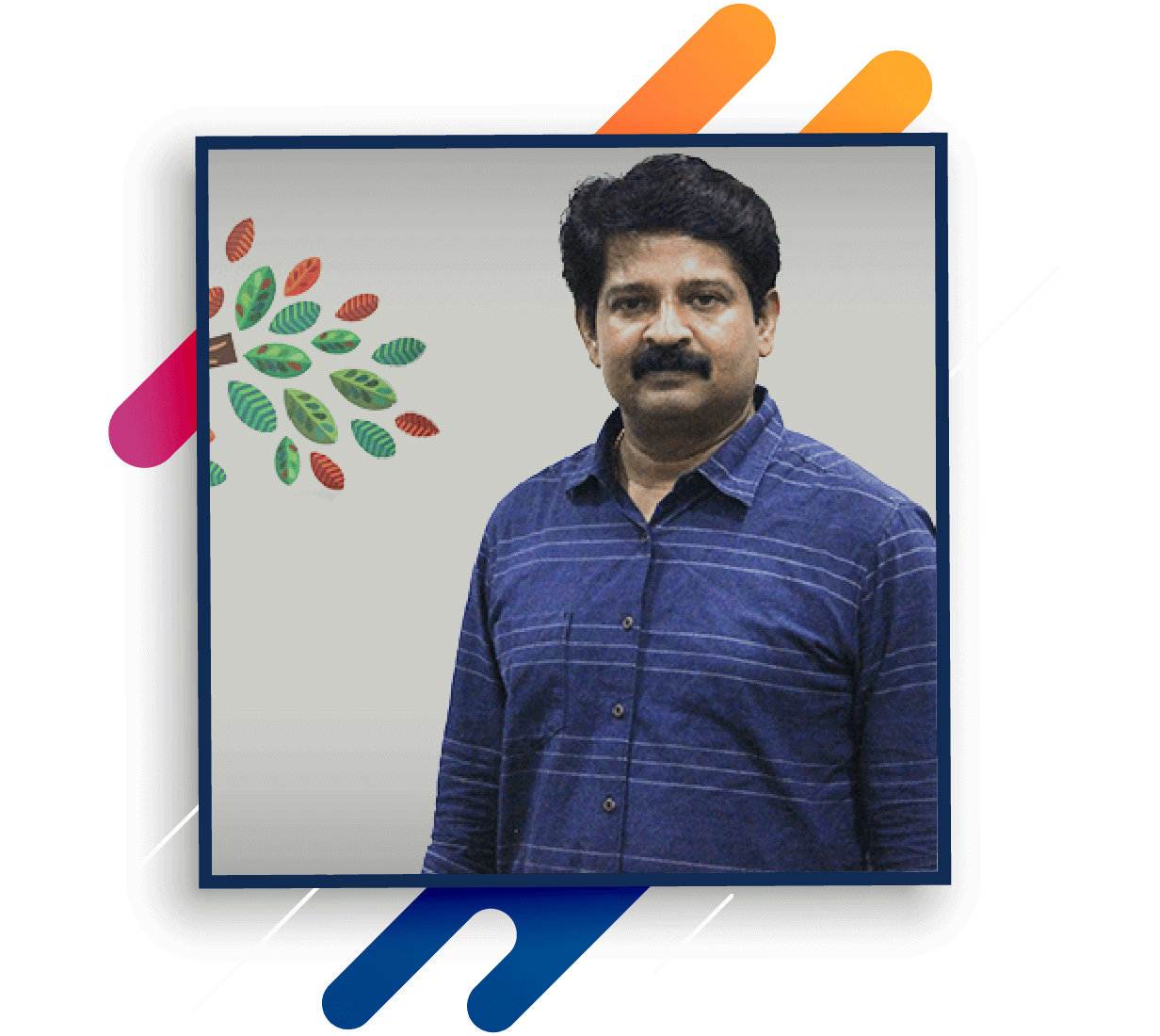 SANJEEV THAZHATHAVEETIL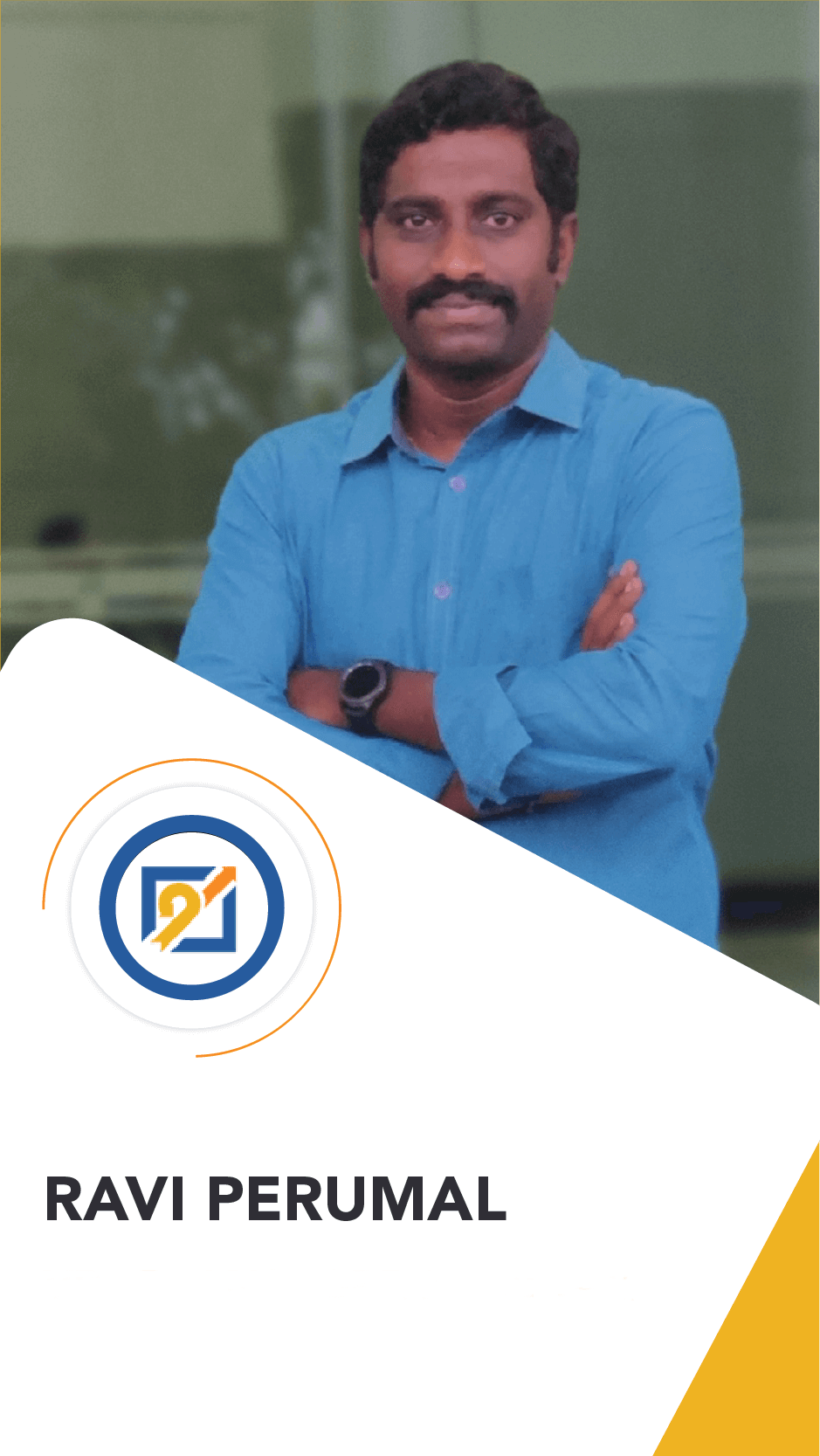 RAVI PERUMAL
VP - TRANSPORTATION TAX
With graduation in engineering and specialization in .Net, he has been associated with SPAN for more than a decade, handling various product development challenges. From .Net to API, he has come a long way in becoming one of SPAN's core architects.
Starting his career as a hardware engineer, he soon became a .net programmer. Since then programming has been his passion. He worked as an on-site project coordinator in the US for a couple of years and managed tax and business management projects. He has led multiple software projects throughout the career.
He spends his leisure time playing with his sons. Reading books has been his favorite hobby.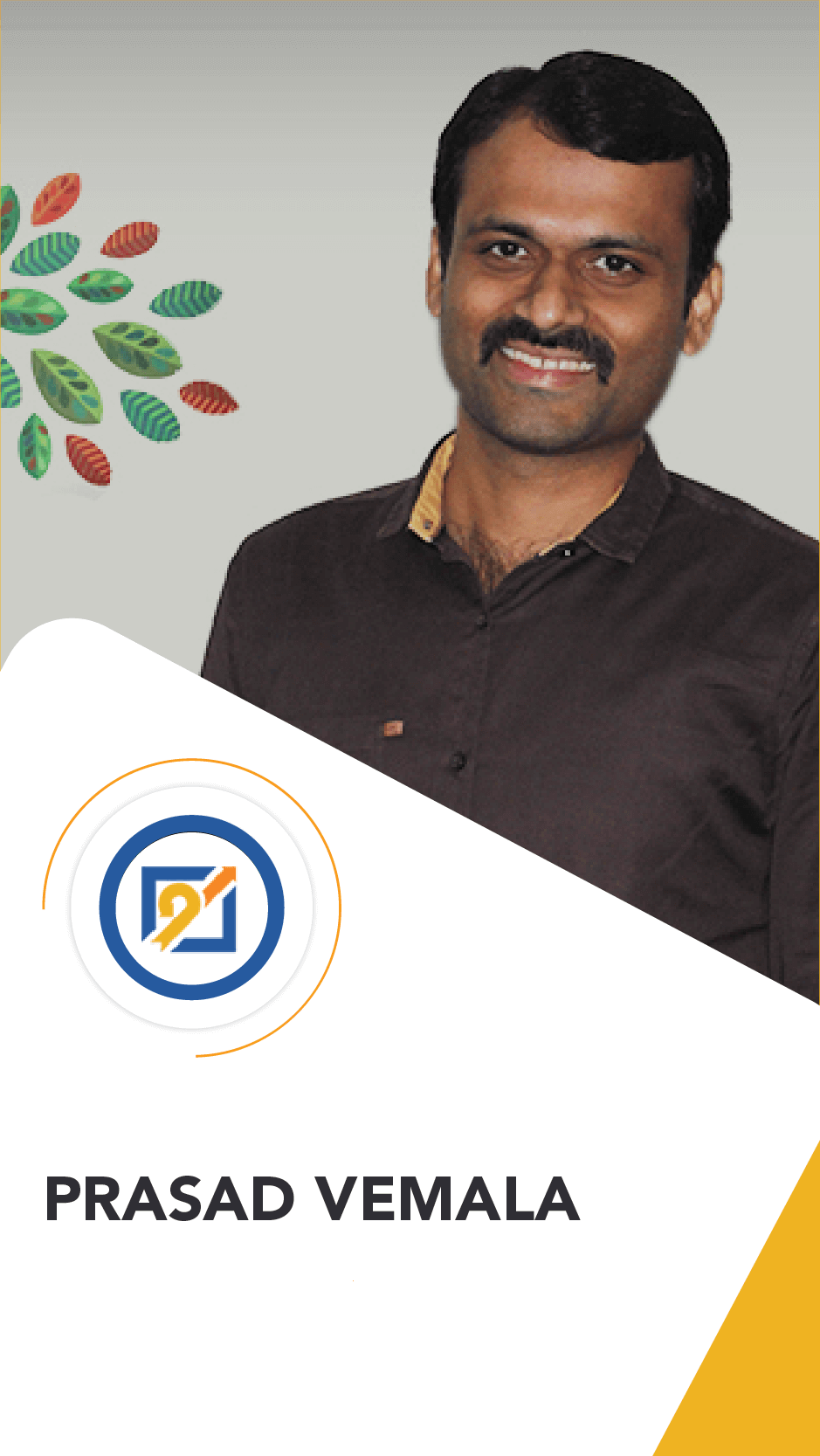 PRASAD VEMALA
VP - PAYROLL TAX
With graduation in information technology & specialization in Microsoft Dotnet, he has been associated with SPAN for more than a decade, leading various product development challenges.
His 15+ years of experience in IT Service began as a developer. Over the years, he grew as a module leader, project leader, project manager, and currently serving SPAN as a VP. The eagerness to learn new things, get deep into the technology, being a wonderful colleague and mentor has taken him to this position.
SPAN excited him enough to bring the best out of him. He has been ready for any challenging assignments. He is grateful to his mother for being his greatest inspiration behind all his success.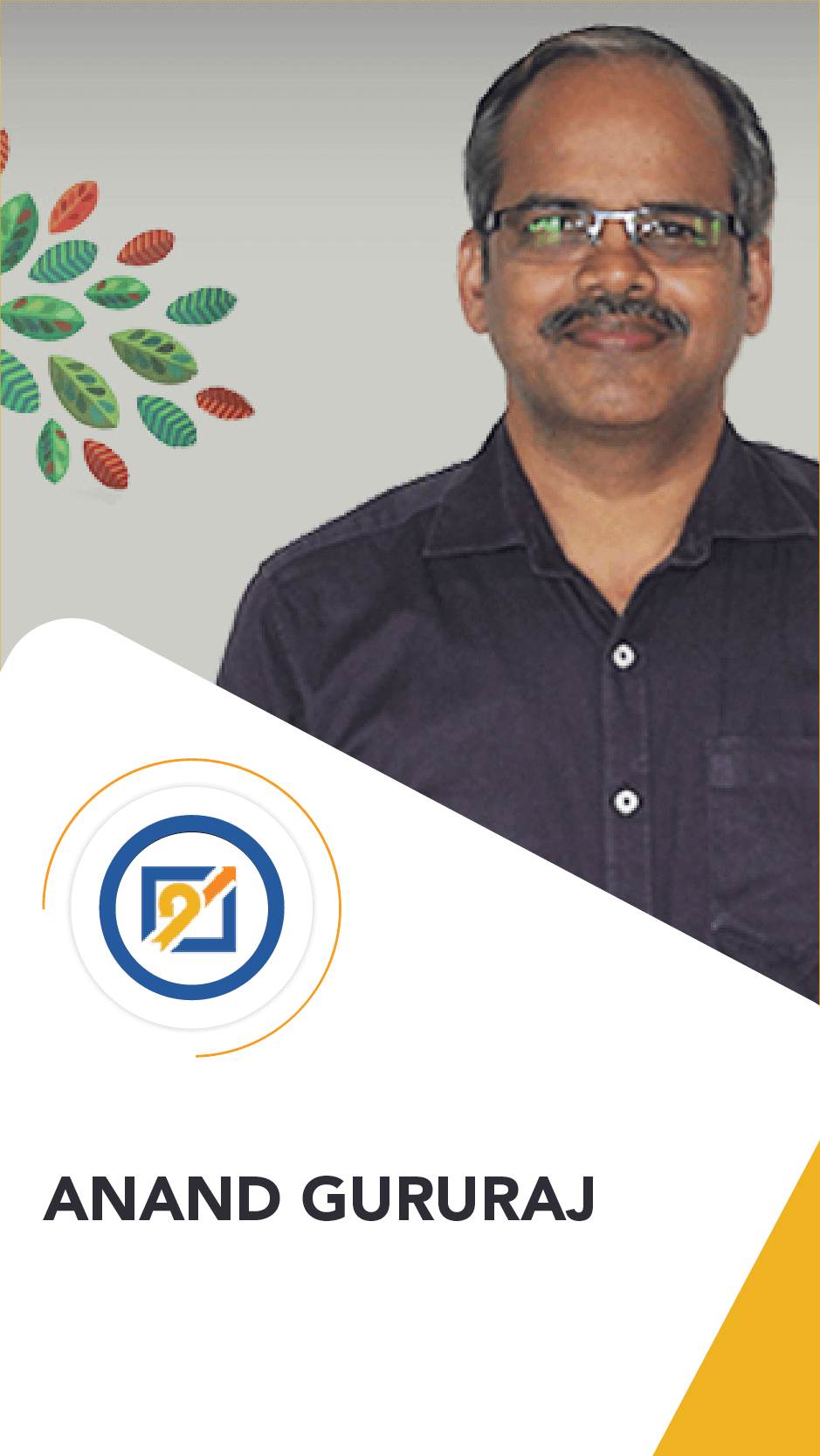 ANAND GURURAJ
VP - QA & SECURITY
With a post-graduation in computer applications and over a decade of experience @ SPAN, it has been qualitatively challenging for the products we developed.
A software tester with a passion to understand quality beyond bugs. Pooling together a testing center of excellence to make testing a holistic process. A digital marketing enthusiast with a love to uncover marketing myths to bring to products better organic results.
He loves reading books, gets absorbed by the game of Chess, and is part of music while listening to it.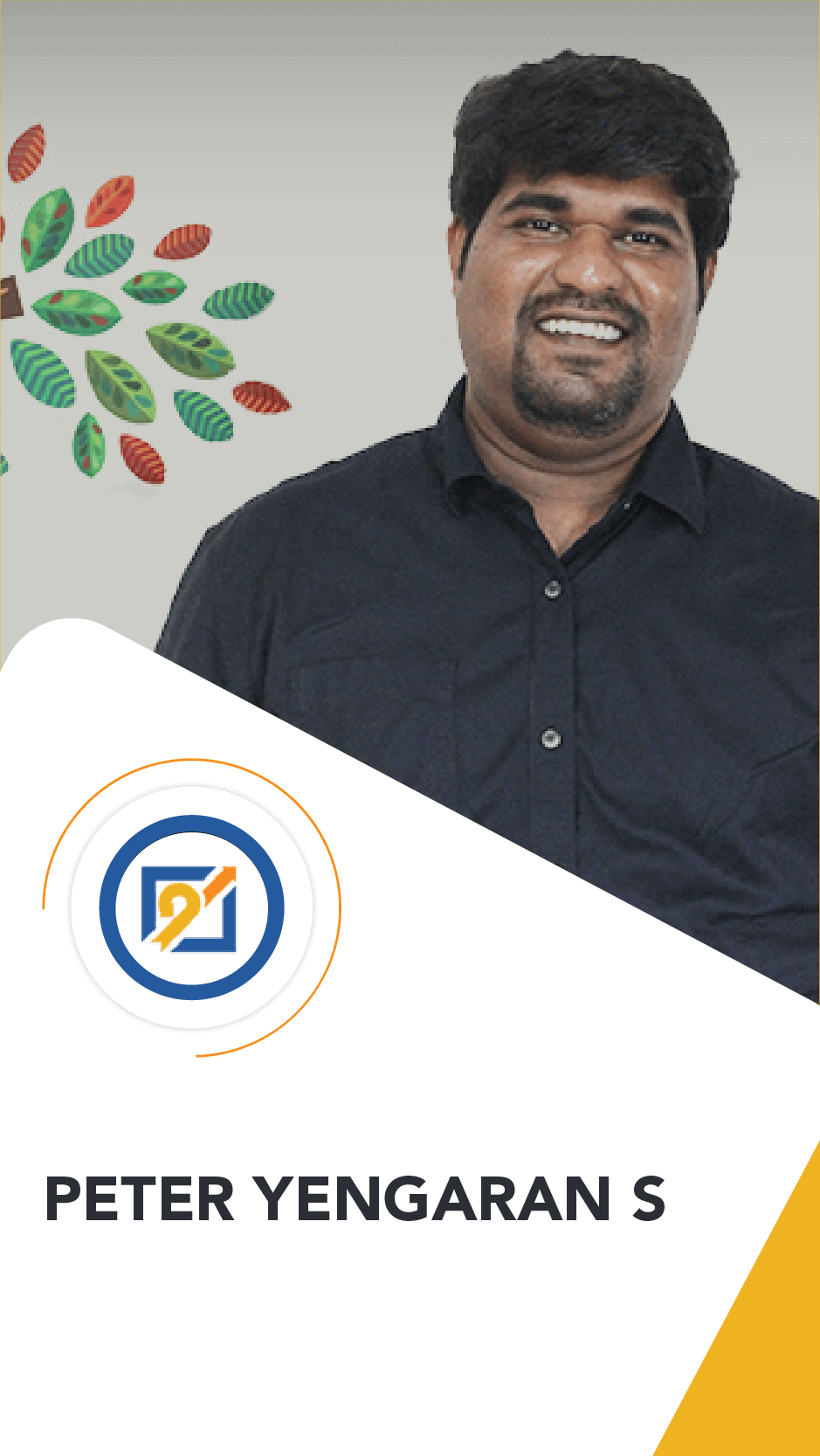 PETER YENGARAN S
VP - NON PROFITS
With graduation in engineering and specialization in ASP & JSP, he later moved to Microsoft Visual Studio. Despite the version changes, he kept his passion alive for software right from his academic projects.
He moved to the agile methodology to plan, implement, and execute development for a decade @ SPAN and associating with various products. (His screen mockups using MS-PAINT still bring in smiles in the team).
He is both a mentor and playmate for his kids and spends his off-time in church and social activities, playing cricket and listening to music at a high pitch.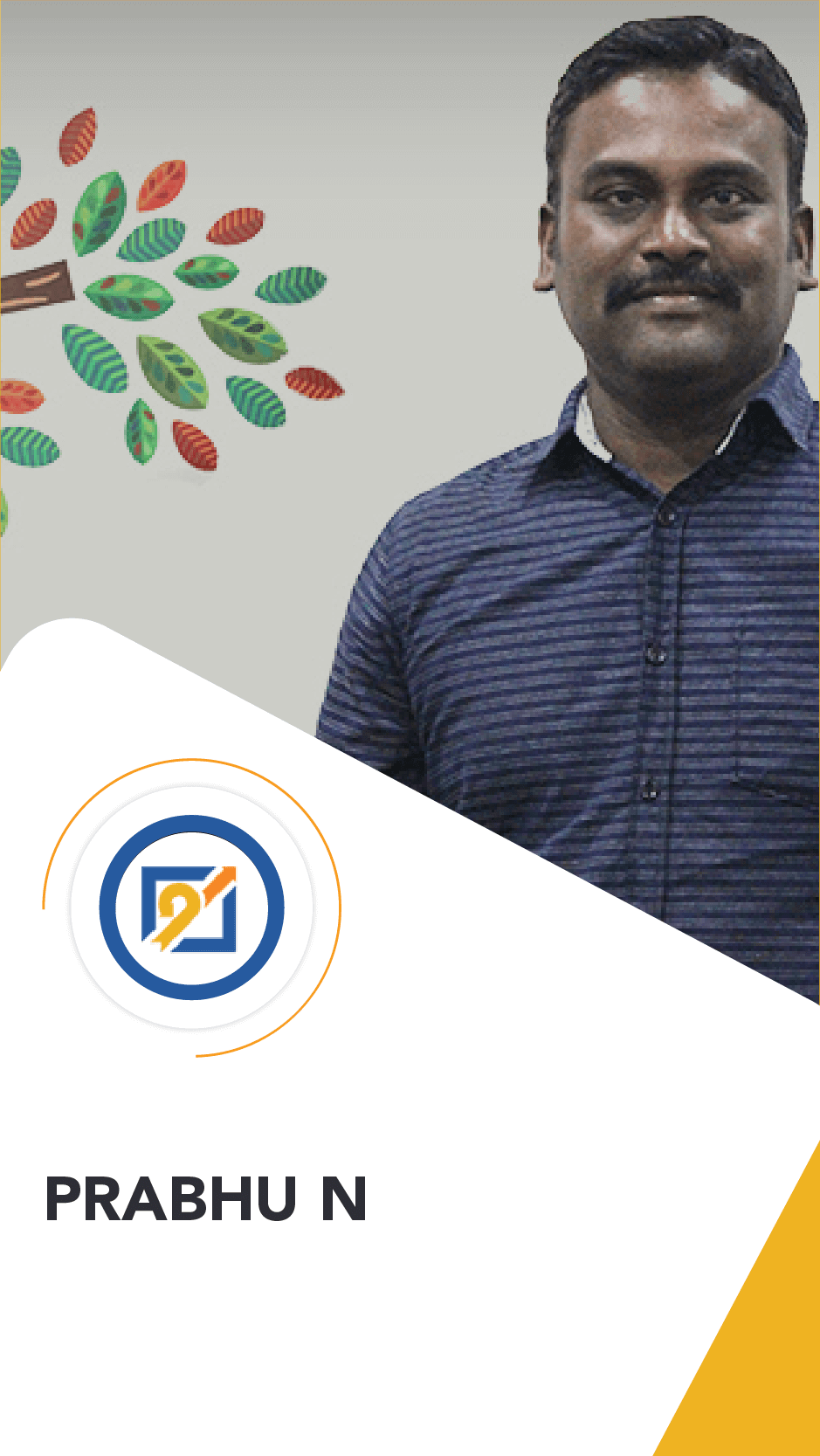 PRABHU N
HEAD CREATIVES
With graduation in engineering and a decade @ SPAN, he has been associated with all the products developed.
He observes everything that comes across his day-to-day life and designs them in his way.
He takes inspiration from everything good around him. He also finds ways to improve flaws in the design around him. He's passionate about creating something new and enjoys giving life to a website.
He loves automobiles and is passionate about driving vehicles. He spends his leisure time playing carrom and watching TV.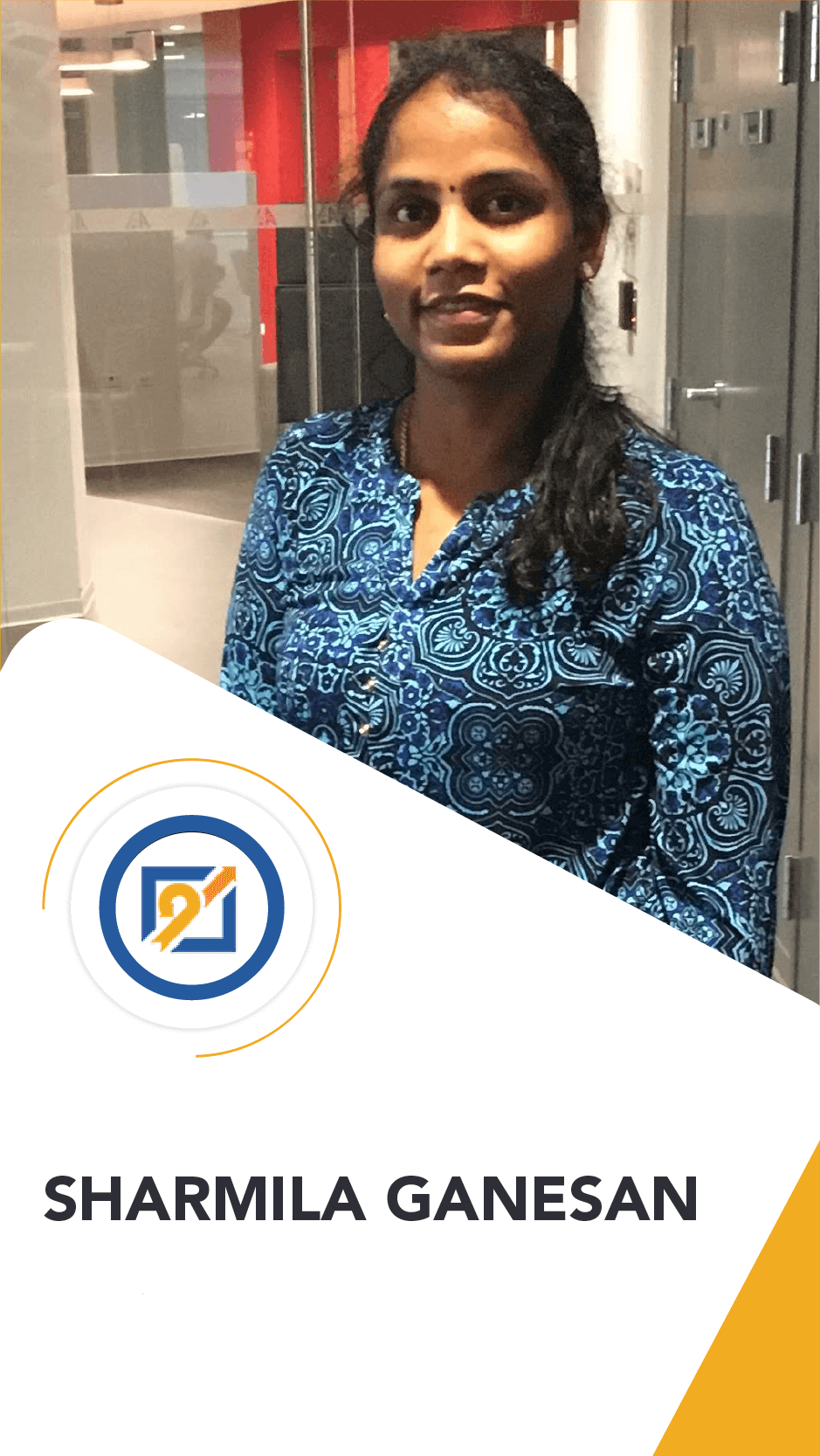 SHARMILA GANESAN
VP - HEALTH CARE
With graduation in engineering and specialization in Microsoft .Net Technologies and project management, has become part of the Span family recently.
Started her career as a Developer in 2004, she has gained extensive experience in tax products and other innovative projects. She has around 8+ years of US work experience and managed various projects such as Buyer Transportation API, Revalue Modernization as a consultant at IAA, Chicago.
She is a team player and always proactive and completes her project on schedule. She loves to spend time with her family and kids and listen to music.
---
Chennai Annual Day Function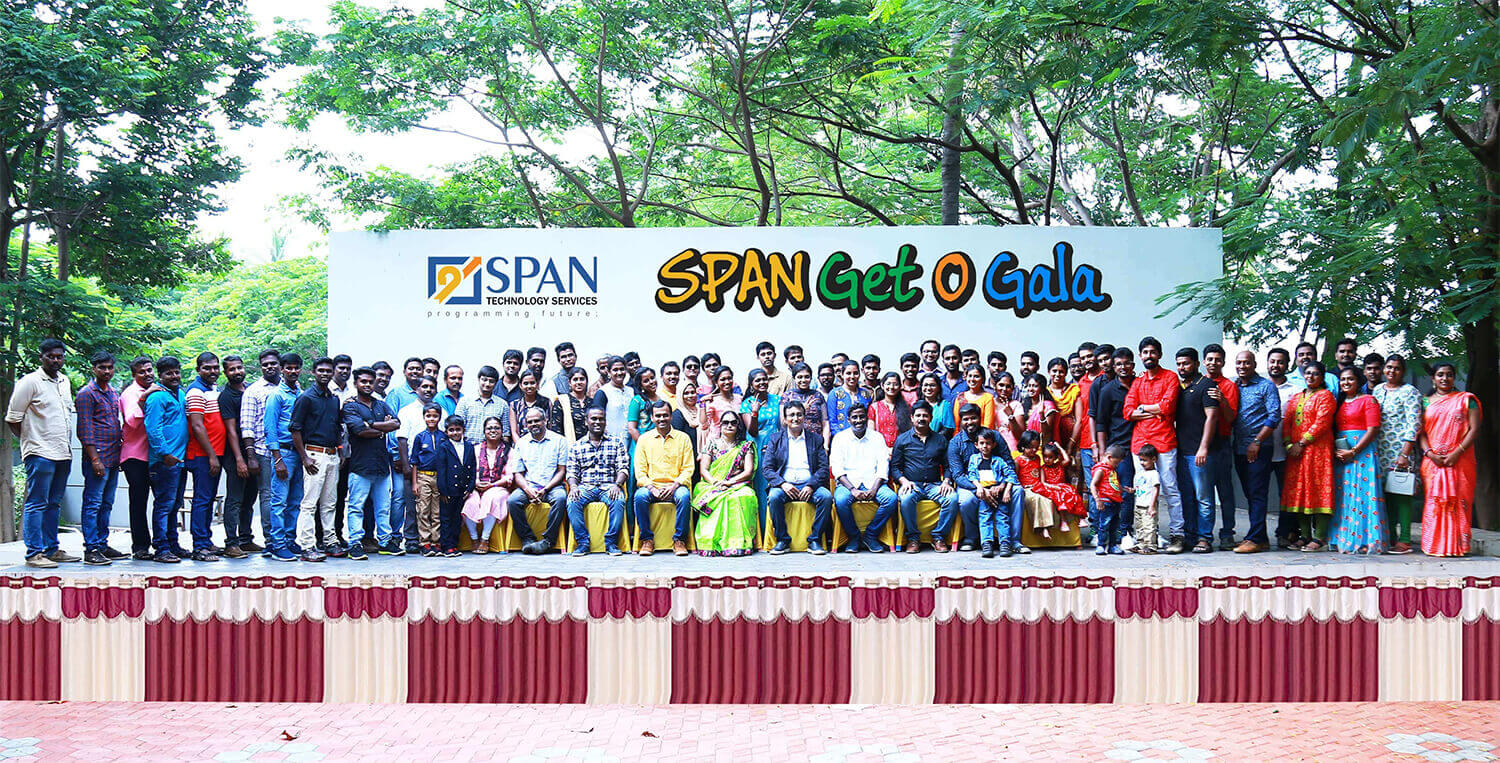 Coimbatore Annual Day Function